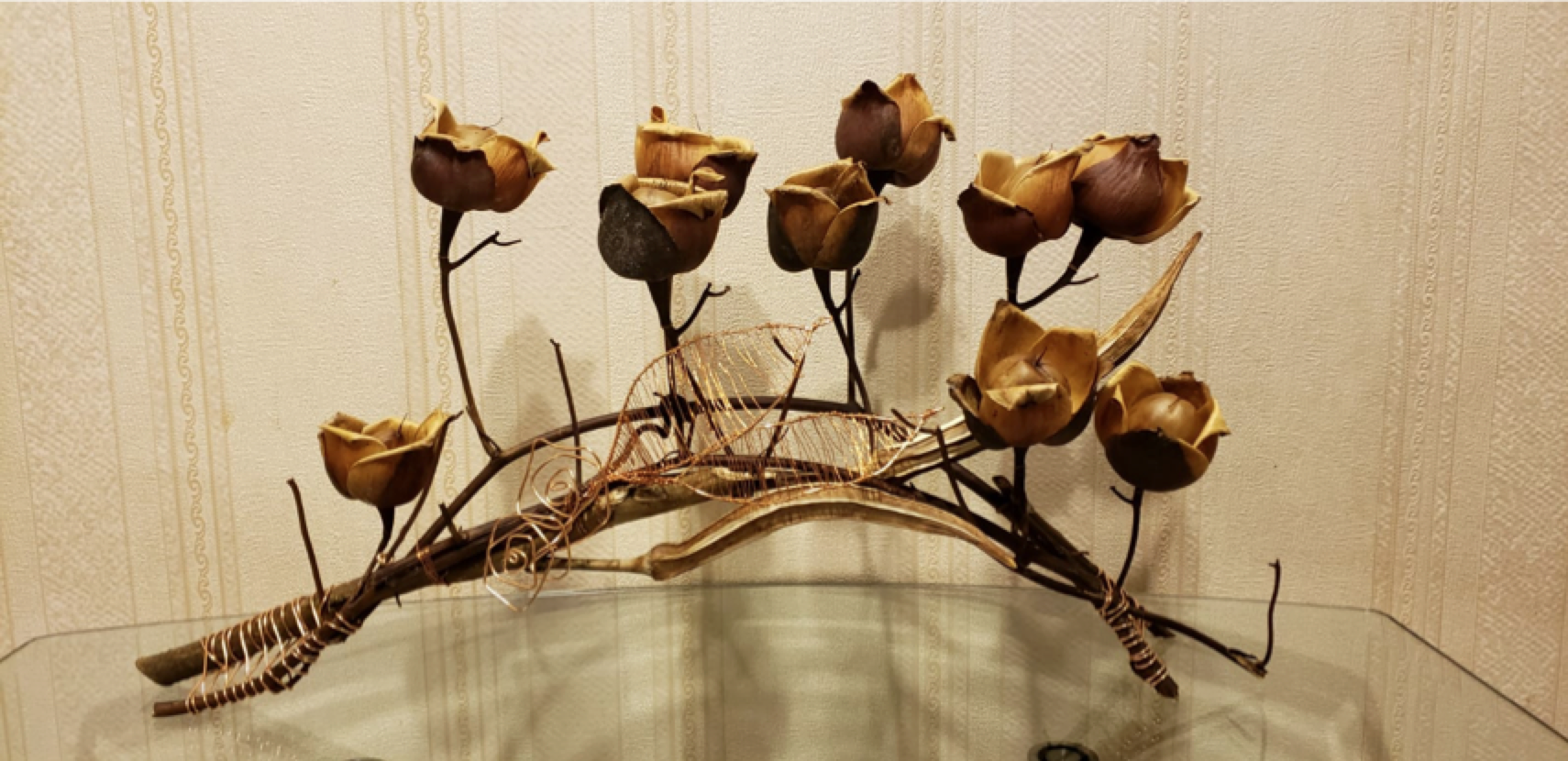 Wood Roses in Hong Kong 
香港木玫瑰
AKA Merremiatuberosa, Hawaiian wood rose, or yellow morning-glory. It is a vine native to Mexico.
Merremiatuberosa is known to grow in mesic forests from 0-1,400 m elevation. It is a climbing vine that grows over trees or other surfaces and prefers high levels of sunlight.
A unique tropical vine, yellow trumpet-shaped flowers bloom in midsummer, then wilt. Petal shapes grow around the bulbous seed pod. Towards the end of autumn, they begin to peel open like a rose, revealing a middle pocket full of seeds. 
Consisting of a sturdy, wooden-like texture, if kept dry, they can last decades. A beautiful gift for any occasion!
木玫瑰 
又名姬旋花、木香薔薇
果實成熟時,如一朵褐色的乾燥玫瑰
花期:晚夏至秋季 
原產地:熱帶美洲
現在種植於香港大嶼山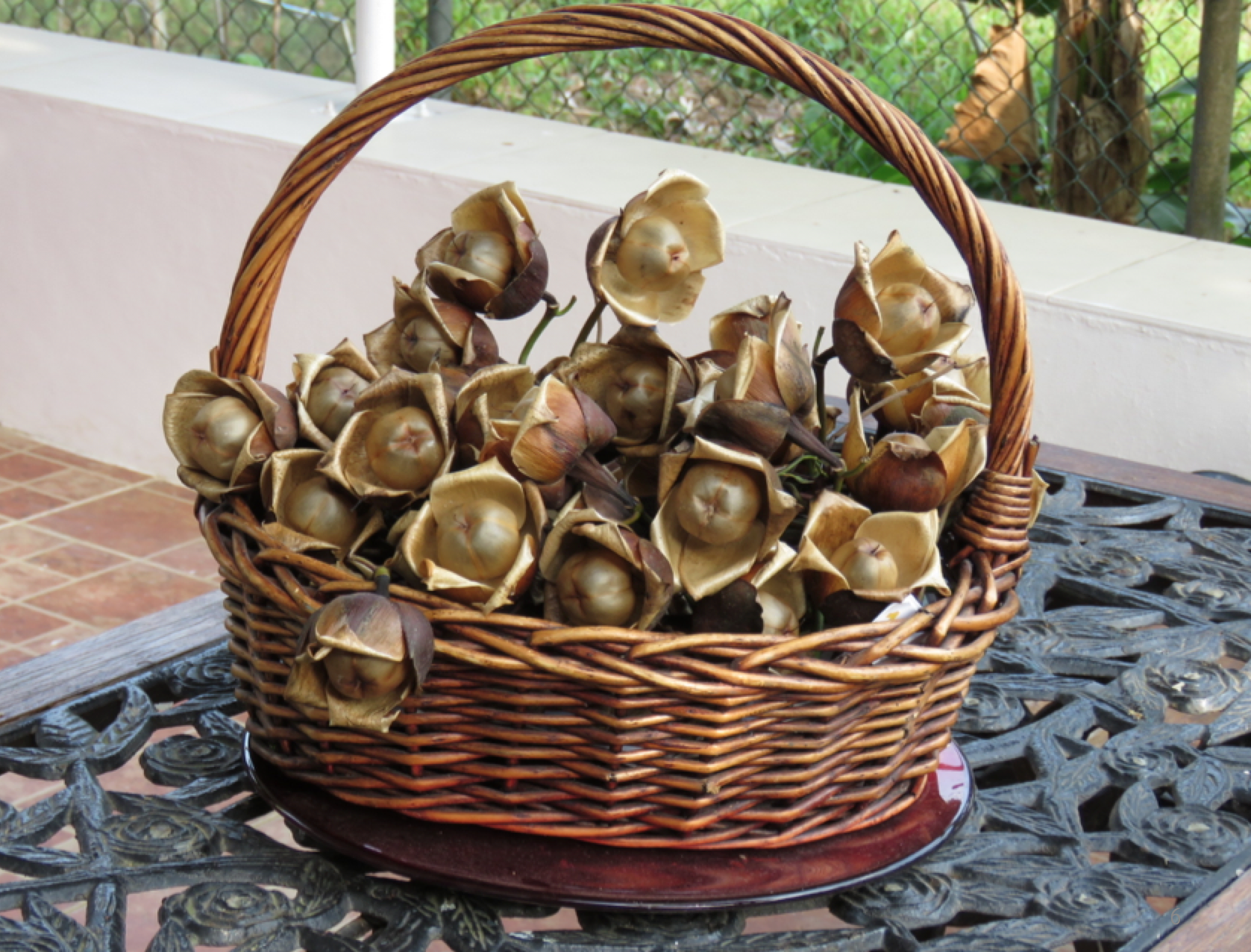 Hi there! 👋
We are a little family-run farm in Hong Kong, where we grow organic produce for the sake of knowledge, health, and making memories with old and new friends.
In recent years, we have cultivated the unique Wood Rose on Lantau Island, and would like to share this wonderful plant with you!  It lasts many years as a flower arrangement, and although we call it a 'rose', it is technically the fruit of the flower. 
At current, our sale of wood roses are limited within Hong Kong, in person. 
 If you have a friend who is passing through Hong Kong we can pass it to you via your friend. Please note that many countries do NOT accept deliveries with seeds/flowers/soil through customs, so it is unlikely that we can arrange international delivery.  
All proceeds, including artwork by Angela and friends, go directly to charity.  
Committed to the ideals of intercultural understanding, sustainability, and nurturing the idealistic dreams of the next generation, we donate ALL of our profits from Wood Rose sales to charitable causes. 
Our main partner is UWC Go Make A Difference, which offers grants to current United World College students. We support projects that aim to initiate change at a grassroots level. 

Please note: As grants are given directly to the students' projects as personal donations, there are no tax deductions.
GoMakeADifference was established in 2001 by Colin Habgood and Jill Longson.
If you have an idea which could help foster peace and a sustainable future by uniting peoples, nations and cultures, then apply for a GoMakeADifference grant. 
Grants are up to USD$1,000 and are open to all current UWC students around the world.

For more information on UWC schools: https://www.uwc.org/schools  
Why Wood Roses for UWC initiatives?
"What makes the UWC experience unique is that short but intense direct exposure to a microcosm of the world. Living side by side allows us to reflect on who we are by understanding others; to remain true to our roots, and to become a pillar of strength within our wider communities -- through hands-on work; through communication; through inspiration. To have integrity whilst continually being open to alternative perspectives is key to any kind of change.
This is an opportunity for young people around the world to dream big and make initial steps towards a better world. We hope that it will be a gift of experience, and a lesson in community cooperation and human compassion."
ARTS & CRAFTS, BASKET ARRANGEMENTS, 
PERFECT GIFTS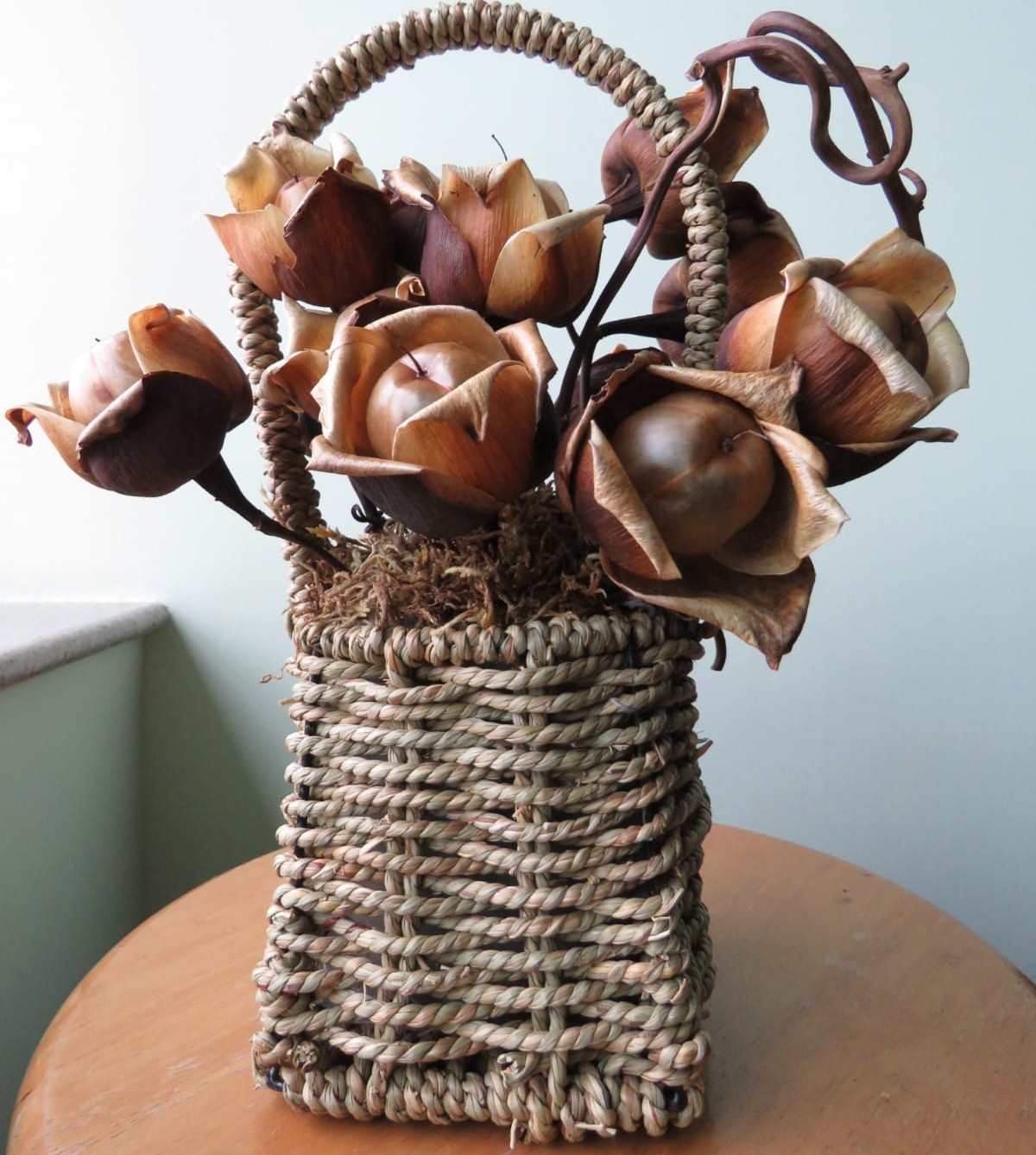 Buy Wood Roses and create your own
artwork or flower arrangements!
12 individual flowers @ HKD $200
18 individual flowers @ HKD $300
6 stems with double flowers 
(total 10 flowers) @ HKD $250
(Updated Feb 2020)
Prices are subject to change according to crop yield and demand. Please email to place your order!
~
NEW ITEMS AVAILABLE!
Email to request our most updated itinerary of items (pre-made items range from HKD $500-$2000)
Flower arrangement design on request.  
Delivery is currently only available in person, at the convenience of the 'farmers' - please email for any inquires!  
Please note:
1. Orders are delivered in person and paid for in cash, in Hong Kong ONLY, at current time.  
2. As grants are given directly to the projects as personal donations, tax deductions are NOT applicable.
3. You are welcome to donate directly to our charitable causes; please contact us for bank transfer details.
4. We are a very small-scale operation, so we do NOT take large volume/bulk orders. 
5. The time scale will be dependent on our elderly workforce and their personal schedule. 
Your patience is appreciated 🙂